Titleist - 913 D2
---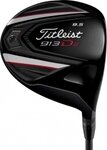 913 D2
-
Titleist
Introduced in November of 2012, the 913 D2 is an adjustable 460-cc, pear-shaped driver with a slight draw bias. Titleist's "SureFit Tour" hosel permits adjustment of the lie and loft angle, while rear weighting and a lower CG reduce spin and create more distance. The forged face insert is design to produce more speed across more of the clubface.
Available in 7.5° (RH only), 8.5°, 9.5°, 10.5°, and 12° lofts with a 58.5° lie angle and a 45" shaft.
Add To My Bag
montanaroy4
- 5/22/23
Are you getting sick of playing Farming Simulator 22? If this is the case, now is the ideal time to experiment with FS22 and
FS 23 mods
. It's effectively kept up with and has a settings sync include for simple use on different gadgets.
Vencord Latest Version
lets you take your Discord experience to the next level!
jamesperales
- 5/21/23
CasinoHex.co.uk is one of the best online casino platforms available in Guernsey. With its impressive selection of games, top-notch security features, and user-friendly interface, it's no wonder why so many players choose this platform for their online gaming needs. One of the standout features of CasinoHex.co.uk is its support for
top 100 online casinos UK
payment method. This payment option is fast, secure, and convenient, making it an excellent choice for players who want to deposit and withdraw funds quickly and easily.
victorable
- 5/19/23
Unique design to make your own mark when
Drift Boss
alijenn
- 1/9/23
do you know the
color blind test
? please try! It is a color vision test application that gives fast and accurate results
Watson54
- 12/14/22
Titleist - 913 D2 is a great ball to have in your bag, especially if you tend to hit off of the fairway. The 913 D2 has a soft compression and strong feel, which means that this ball will go high, long and straight. The Titleist - 913 D2 is a bit more expensive than some other balls on the market, but it's well worth it if you want to hit shots that are truly going to fly. Visit this
pool maintenance long island
for better ideas. This is one of those balls where you will never have to worry about your shot fading or not being able to get it up in the air.
Elmerin
- 12/1/22
That's great like the endless running game of
geometry dash unblocked
EndryHaleb
- 10/24/22
casino rama
|
Operated via Gateway Casinos and Entertainment Limited, the facility is one of the most scenic locations placed on Rama First Nation in Ontario, Canada. The Resort consists of a casino, hotel, spa, leisure centre, various restaurants, and bars. During its closing due to the pandemic, fitness measures have been implemented. Today, humans can take pleasure in about 50 gaming tables and lots of slots.
EmelinaMary
- 3/31/22
The most boring game I've played in a long time was presented by streamer Pokimane.
Friday Night Funkin
is a music game that doesn't stand out as much as I had hoped; it's repetitive and easy to die, so what makes it so popular today?
Number of Users: 493
Average Handicap: 10.9
Overall:
Value:
Look:
Performance: