TaylorMade - Burner (2007)
---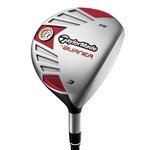 Burner (2007)
-
TaylorMade
The TaylorMade men's Burner steel fairway wood includes the company's SuperFast technology, which reduces the total club weight to promote a faster swing speed and more ball-crushing distance. By building a club that players can swing faster, the Burner can deliver a higher average ball speed on mis-hits.
Add To My Bag
hefibiv264
- 3/14/22
Surely, the factor of price plays a role as well, which is why so https://expertpaperwriter.com/paper-rater-review/ many students are also looking for an affordable essay writing service.
LucasTorreira
- 1/16/22
I really hoped I wouldn't face any kind of college essay as soon as I graduate from school. But no, essay is a mandatory course for freshmen. Sigh. I'm loyal customer
write my essay
service for at least a year. I know I'm not the best when it comes to paper work. Thanks for your help and responsiveness!
tombrownn1975
- 10/19/21
This is very nice club and also, I want to recommend you beautiful service for essay writing and homework! This guys really know how to do it, and you will save your money and time! Just write to them,
www.essayswriting.services/
and be ready for help! Good luck!
MichaelStewart
- 5/11/21
Great golf club! For example, one of the world's most famous golfers, Tiger Woods, has preferred steel golf clubs throughout most of his career. It is steel that is today the main material used in the manufacture of golf clubs. I gathered this information from the posts on Instagram in which the authors talk about golf. I found a couple of dozen posts on this topic there and noticed that in most cases they were published by accounts with more than 63 thousand subscribers! I am sure this is because their owners repeatedly
buy instagram followers
to quickly increase the number of followers.
nambypamby1
- 3/17/21
I completely resolved my question when I read this post, thanks to the author for the very detailed description. I wrote my review on the
brillassignment.co.uk reviews
, you can go in and read. Thank you very much for your attention in your time.
physkos1
- 12/3/11
No issue with launch trajectory. Always check my club head posiyion to ensure not closed. At 58 years young I am happy with 200 yard carry.
hoselhitter
- 9/30/10
Launch trajectory is way too low
drg7003
- 6/21/10
excellent club for the price. very adequate on short par 4s. very forgiving on mishits
Number of Users: 1,774
Average Handicap: 14
Overall:
Value:
Look:
Performance: