Titleist - 910H
---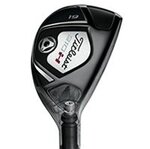 910H
-
Titleist
Titleist
®
910 hybrids feature a redesigned head for higher launch with less spin, for greater control and consistency. The SureFit™ Tour dual-angle hosel technology provides precise, independent loft and lie adjustments for a better flight with more control.
Available in 17º, 19º, 21º, 24º, and 27º lofts.
Add To My Bag
montanaroy4
- 8/23/23
Get the
xManager APK
for Spotify Apk to download the trusted Spotify version tailored to your region or device, with all Spotify versions conveniently accessible.
Krnl Download
stands out as a dependable Roblox executor, known for stable script performance and minimal crashes.
theodoreevans
- 5/11/23
I read a lot of things, and I thought the way you wrote to make it clear what you wanted to say was very good. I'm impressed, and I'd like to come back again sometime
fnaf
stearnsadriana
- 3/9/23
Several people have just lately begun using
papers owl
to help to shorten the time spent on academic projects, especially if students are simultaneously employed. While there are some dependable assignment writing services, there are also those that should be avoided
bernardthomas436
- 1/3/23
Despite the fact that I enjoy the adjustability of this club, I continue to believe that the Ping i15 hybrid is the least difficult hybrid I have ever used. Once more, I'm still trying to get used to it. I really enjoy the ball's flight as well as the really solid sensation it gives me when I make contact with it. If I can only get the configuration perfect, it ought to work out wonderfully. Not a very good value for anything brand new, plus Titleist has the slowest shipping times of any company on the planet.
basketball stars
pepperrooney76
- 9/26/22
I found it many useful and great. Also on the website
Penalty Shooters 2
and in this article. Not only that, but you also positively inspired me.
WayneSpitzig
- 9/21/11
I still think the Ping i15 hybrid is the easiest hybrid I have ever hit, but I do like the adjustable feature of this club. Again I am still getting used to it. I love the ball flight and the extremely solid feel on contact. Once I get the setup right it should be great. Not a very good value new, and Titleist is the slooooowest shipper on the planet.
Carlinfive
- 8/19/22
dgarch53
- 8/28/21
Number of Users: 1,128
Average Handicap: 9.9
Overall:
Value:
Look:
Performance: