Ping - G5I Craz-E
---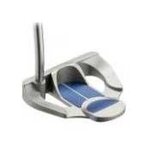 G5I Craz-E
-
Ping
Introduced in 2005, the G5i series features a dual-durometer insert providing soft feel, including on lag putts. Sole cavities and thru holes allow expanded perimeter weighting, resulting in high moment-of-inertia. A blue, ball-sized alignment aid includes a contrasting center line.
Within the G5i line, this putter features is Ping's Craz-E mallet with a plumber's neck hosel and full-shaft offset.
Add To My Bag
peterkyle321
- 3/30/23
With its ergonomic design, the chair will help to reduce aches and pains, improve your posture, and improve your overall well-being.
https://reclineradviser.com/best-leather-recliner/
Dunkskicks
- 2/20/23
Your content is nothing short of brilliant in many ways. I think this is engaging and eye-opening material. Thank you so much for caring about your content and your readers.
Cop 1:1 Fake Travis Scott X Air Jordan 1 Low OG Olive
pika78
- 10/30/22
When doing repair work, it does not happen without tools. This tool will make my job a lot easier.
basket random
apk.
Hadley24
- 10/29/22
This tool is very useful, very necessary for those who like repair work, like me.
basketball stars
unblocked
richardmfarrar
- 7/2/22
It's a really great tool, I like people like it, they're pretty good, I usually like to play
basketball
as well as golf.
thomwizz
- 6/20/14
Like the feel and the way it lines up, I put an Oversized European Winn grip and feels great
somerlov
- 2/21/12
I have used this putter for the last 2 years and I find that it has superb weight and control. I never putt more that twice to be succesful
Slashernator
- 8/27/11
I have to hit this sooo hard on fast greens, amazing.
Number of Users: 432
Average Handicap: 13.1
Overall:
Value:
Look:
Performance: