SkyCaddie - Watch
---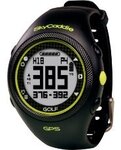 Watch
-
SkyCaddie
• Big front, center and back of green distances
• High-precision, error-corrected course maps
• Up to 30,000 updatable preloaded course maps
• Digital scoring and shot measuring
• Odometer tracks your location, distance, time, laps, speed, pace, and calories during your run, walk, or bike ride, too.
• Water-resistant to 30 meters
• Odometer, Lap Counter, and Calorie Counter
• Available in black or white
Extras: Clock, timer, alarm, pace-of-play timer, backlight and stopwatch.
Add To My Bag
vazquezparker
- 4/19/22
This is good news for you! This is the best blog article I've ever read.
retro bowl
You made my day today by doing this.
Gary.gladden
- 7/23/21
catudalt
- 10/3/18
chrome
- 6/22/18
billcourtneysmith
- 9/21/17
eskjt83
- 9/19/17
PointOne
- 5/19/17
Number of Users: 328
Average Handicap: 15.6
Overall:
Value:
Look:
Performance: