Cleveland - CG14 Black Pearl
---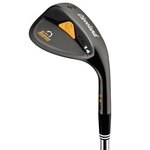 CG14 Black Pearl
-
Cleveland
The CG14 wedges feature a blend of performance, versatility, and forgiveness. The design integrates a "C"-shaped sole for better bunker performance and the slight offset promotes controlled flight on full shots, while the Gelback insert softens impact. The USGA 2010-compliant ZIP grooves provide strong ball-stopping ability. The Black Pearl finish strongly reduces glare at address.
Available in 50°, 52°, 54°, 56°, 58°, and 60° lofts.
Add To My Bag
nellyaurora226
- 11/16/23
Easy to use. The flight
heardle 80s
on full shots is controlled.
peterkyle321
- 5/17/23
Flatbed Transport: Flatbed transport is similar to trailer transport, but the boat is loaded onto a flatbed truck instead of a trailer. This method is ideal for larger boats that cannot be transported on a trailer.
https://www.youtube.com/watch?v=uOTdn3-VOcc
wicome9211
- 3/7/23
The open-source, cross-platform programme Etcher, additionally referred to as balenaEtcher
website
, lets in customers to quick create bootable USB flash drives.
matthewsim885
- 12/8/22
Give me enough knowledge. Thank you for your useful sharing and don't forget to keep sharing useful information
geometry dash unblocked
MariaHiebert
- 8/8/22
A good thing, it helps me to win, like the service
https://essaypay.com/write-my-paper-for-me/
here you can pay people to write papers for you, it saves a lot of time and allows me to hone my skills in golf .
candymika
- 8/1/22
This is a fantastic article that is both instructive and innovative. Please keep us informed of any new developments
quordle
. It was quite beneficial.
suipeil
- 5/23/19
Owen@zeronine.com
- 4/13/18
Number of Users: 1,502
Average Handicap: 13.8
Overall:
Value:
Look:
Performance: